A testimonial for Edvancer's business analytics course
It always provides us a great deal of happiness, satisfaction and motivation when we are able to successfully help our students achieve their goals, as that is Edvancer's sole driving factor. A student of ours, Ashish Kumar sent us some great words of appreciation and encouragement through his review of our business analytics course below. We wish Ashish all success in his new business analytics career.
"What stands out in the Certified Business Analytics Professional course is its perfect blend of focus on business analytics concepts, statistical techniques and SAS language programming. Overall, the course material is very comprehensive, engaging and application oriented rather than just theory. The case studies and assignments in the course have different flavours-some are programming heavy, some test your analytics techniques understanding and some improve your business understanding. The important thing is they provide you real world exposure through data-sets which are dirty like in real-life and need to be cleaned and prepared.
The faculty know the in-and-out of SAS and analytics techniques and are extremely helpful and prompt in clearing your doubts. However they don't spoon-feed you but allow you to think and reach the solution on your own. This gives a lot of scope for thinking on your own and coming-up with innovative solutions which gives you great satisfaction. They also counsel you regarding your career progression and take genuine interest in your career. They really helped me create an impressive CV before sending it out to their corporate network and are helping out in preparing me for my interviews too.
The other good thing is they provide you access to the SAS programming language software (WPS) 24×7 and you can use it as much as you want to practice all that you learn. This ability to constantly practice has significantly helped my learning.
I have also taken a Coursera course on Data Analytics with R which had good content  but no one to solve your queries and you were basically on your own. Also it did not provide comprehensive hands-on training in analytics which is the reason I turned to Edvancer to train in business analytics in a complete, application oriented manner.
An area where they can improve is making their discussion forum more lively and helping create a meetup group of their students in each city.
If you want to learn real stuff in analytics and not just the theoretical concepts, this course is for you. The course requires your dedication but believe me its totally worth it. You will feel accomplished at the end of it.
I look forward to a great career in business analytics and thank Edvancer for the boost it has provided me."

Ashish Kumar (Linkedin profile), Certified Business Analytics Professional, Young India Fellow 2012-13, B.Tech, IIT Madras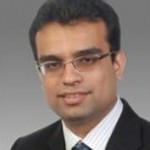 Aatash is the co-founder and CEO of Edvancer Eduventures. He has over 6 years of experience in the investment banking industry before starting Edvancer. He started his career with ICICI Bank and then went on to work with global investment banks Lehman Brothers and Nomura Securities as a Vice-President analyzing equity investments for clients across the globe. He is a post-graduate in management from IIM Lucknow and is also a BE in Electronics Engineering from Mumbai University.
Aatash is passionate about combining education with technology to create a new paradigm of learning which is relevant, timely, cost-effective and focused on fulfilling the end goal of education, which is meeting the needs of the employers.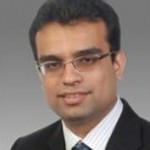 Latest posts by Aatash Shah (see all)
Share this on






Follow us on